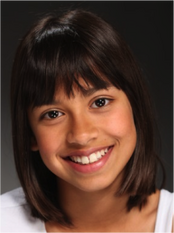 Sophie Louise Naglik (born 2000) is a British child actress from Bromley who played Hortensia in Matilda the Musical, West End. Sophie has also been in Charlie and the chocolate factory as Violet Beauregarde.
Credits 
West End 
Matilda as Hortensia 
Charlie and the Chocolate Factory as Violet
Trivia 
Sophie attends D&B Theatre School. 
Sophie has performed on Children in Need twice.