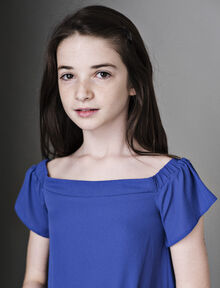 Lola Rose "Lollie" McKenzie (born 25th October 2003) is a British child actress who played Matilda in the West End. 
Career
West End
Short films
Catch as Amy
Alice and Lewis as Alice Liddell
Regional theatre
Snow White and the Seven Dwarfs (Theatre Royal, Bath)
Trivia
Lollie's first performance was 3rd September 2013 and her final performance on 7th September 2014.
Lollie is from Bath, Somerset.
Lollie had a number of public appearances, she performed: "Quiet" after the Olivier Award nominations, "Naughty" at the Olivier Awards at Piazza Square and "Naughty" at West End Live.
During her time as Matilda she shared the role with Elise Blake, Cristina Fray, Georgia Pemberton, Lottie Sicilia, Tasha Chapple and Cara Jenkins
Lollie appeared on CBBC in a behind the scenes with the Matildas special
She also participated in Freckles the musical as Clara at the Edinburgh Festival in the UK
Lollie's actual name is Lola - Rose but prefers to be known by her nickname, Lollie.
Media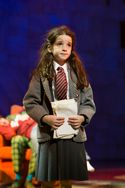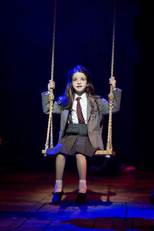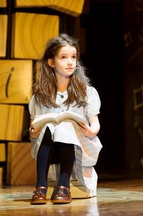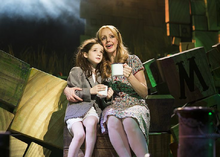 Community content is available under
CC-BY-SA
unless otherwise noted.